Christmas Orders

To try to ensure that we can fulfil all our Christmas orders this year and keep up with demand, we are having to limit our stock availability. This is in large part due to the the lack of drivers in the courier system and the uncertainty that parcels will not arrive in time.
Therefore, we will only be offering online orders for:
Argyll Smoked Salmon Classic Cold Smoked, Sliced Side
Argyll Smoked Salmon Classic Cold Smoked Whole Side, Unsliced
Kiln Roasted Salmon Whole Side, Unsliced
All orders need to be confirmed by 19 November 2021.
Orders will be despatched by 8th December to arrive by 9th/10th December.
The long shelf life of our smoked salmon makes it ideal to order early making it easy to order in plenty of time and have the assurance that your smoked salmon has arrived and is stored safe and sound in the fridge ready for the Festive season.

---
EXCEPTIONAL SCOTTISH SMOKED SALMON MADE WITHOUT COMPROMISE BY SKILLED CRAFTSMEN
Scotland's Curers and Smokers of Distinction supplying the finest Award Winning smoked fish unrivalled in quality and flavour.
We supply direct to leading Hotels, Restaurants, Foodhalls, Delis and Mail Order throughout the UK.
Based in Dunoon in rural Argyll. This is a specialised business of real Artisans, independently owned & operated. Each and every process produced entirely by hand in small singular batches using the Argyll Smokery Signature Cure.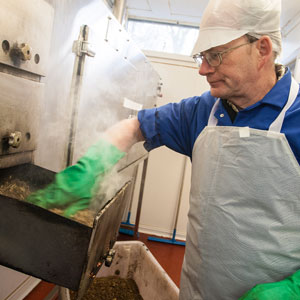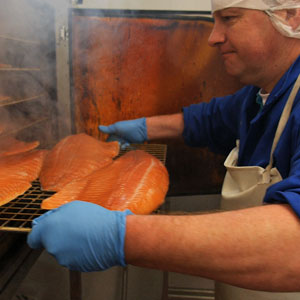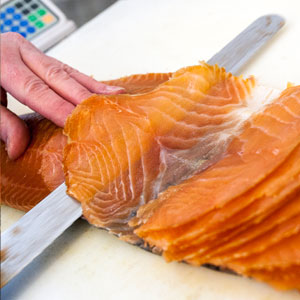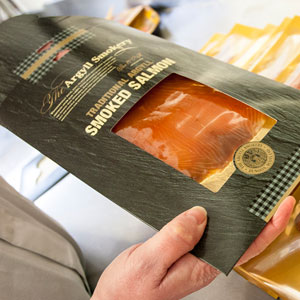 Go Shopping